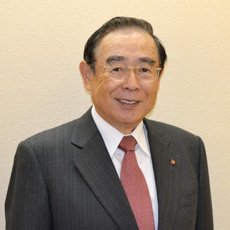 In the 1974, a wave of restructuring swept the retail sector in Japan in response to the rapid rise of large-scale volume retailers. It was during this time that seven major supermarket chains throughout the country united to establish Nihon Ryutsu Sangyo Co., Ltd., a pioneering cooperative buying organization. Commonly known as "Nichiryu," the Company is founded on a simple philosophy: Achieve unity for the common interest while preserving individual diversity.
The number of Nichiryu member companies is expanding throughout Japan. From Hokkaido to Okinawa, the number of Nichiryu Group member companies now includes 17 companies and 3 consumers' cooperatives, encompassing over 2,000 stores. With the group's net sales gradually approaching ¥3 trillion, the Nichiryu Group has emerged as one of the most prominent retail groups in Japan. Nichiryu is actively enhancing its buying power through joint procurement, developing its original brand Kurashi More, and expanding sales of imported goods through overseas product development. As a result of these efforts, the group now posts net sales of some ¥250 billion.
Drawing on a structure of strong and flexible partnership, the group leverages joint development and procurement to support each member company's bid to be the number one retailer in its respective region. We are working hard to develop original brands, speeding up the assessment of new or existing products to better serve customer needs, and advancing the sophistication of our joint buying mechanism.
Since the establishment of Nichiryu, Japan's social environment has shifted significantly in many ways. Throughout these changes the group has overcome occasional setbacks to move steadily forward by forming solid partnerships between member companies. In 2008 the group celebrated its 35th anniversary. Despite being confronted by a recession expected by some to be the worst in a century, the Nichiryu Group is stoutly defending its leading position in Japan's retailing industry.
The group is continuing to strengthen the bonds of unity that support its ongoing success. Marshaling its advantages of scale, the group is systematically exchanging information in order to provide regional customers with low-priced, high-quality products they can use with peace of mind, and also striving to contribute to the advancement of the retail industry as a whole.
On behalf of the Nichiryu Group, I thank you sincerely for your continuing understanding, support, and encouragement.
Hirakazu Natsuhara
President